Talking with a peer recently, the subject of sports massage came up. It made me realize that sports massage certainly means different things for different people. And I think that is as it should be!
The "classic" sports massage is performed on an athlete either immediately before or after a workout or event. Maybe you've seen pictures of the treatment that athletes receive before or after a game or event: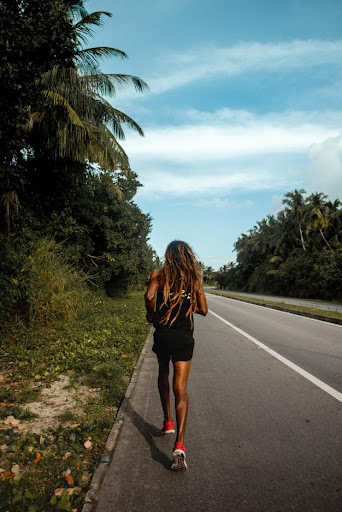 The pre-workout massage is intended to wake up an athlete's muscles and to ensure that any nagging issues are loose. It's often only a 15-20 minute session with little or no deeper work.
The post workout massage is designed to relax muscles and again address any nagging issues. During these sessions the therapist can work much deeper, longer and more thoroughly with the intention of accelerating recovery and addressing any injury in a complete way.
Does this mean sports massage is only for athletes?? An emphatic NO!
Everyone uses their body to get through the day.
Here are some examples of the types of clients that I see: mothers, office workers, carpenters, dog trainers, doctors and active seniors.
I see people passionate about walking, running, equestrian, biking, hiking and playing musical instruments.
That is hardly an exhaustive list, and of course I see all kinds of folks with pain and/or repetitive stress injuries. Suffice to say that a sports massage benefits everyone.
MY approach to sports massage is aligned much more with the post workout elements of the "classic" sports massage:
I am working to keep you healthy and mobile for the season or most often month to month for your ongoing activities.
My approach to sports massage employs a combination of myofascial and orthopedic techniques. (Translation: myofascial techniques address fascial hang ups, and orthopedic techniques mobilize joints. Sometimes they overlap.)
I also incorporate stretching as part of both treatment and homework.
My training in both kinesiology and personal training provides tools to evaluate movement patterns and offer options for movement cues, alternative movements, plus exercises.
I recommend if you are healthy and active that you get a sports massage at least monthly. Many of my active clients schedule sports massages every two to four weeks.
As with much of my work, this is a collaborative approach. We'll work with both your body and your mind to identify muscles that require attention, employing subtle techniques or movements designed to work with your nervous system to achieve release. They also are designed to help improve your interoceptive awareness (the sense of what your body is doing) of what is happening at the target site(s).
I always will share with you all my knowledge, understanding and references as well as stretch videos. I want my clients to take home as much knowledge and self-help techniques as possible.
If you have any questions about sports massage or any other form of bodywork, please feel free to call, text or email me.