Focus on improved movement patterns
Myofascial release will improve movement patterns through your body to reduce pain while restoring motion.
Using progressive, targeted myofascial strokes, myofascial release mobilizes fascia, muscles and tendons in order to increase movement options. Queued client movement improves the effectiveness of many techniques. Often done through a series of treatments, myofascial release can open up new possibilities of movement and breathing.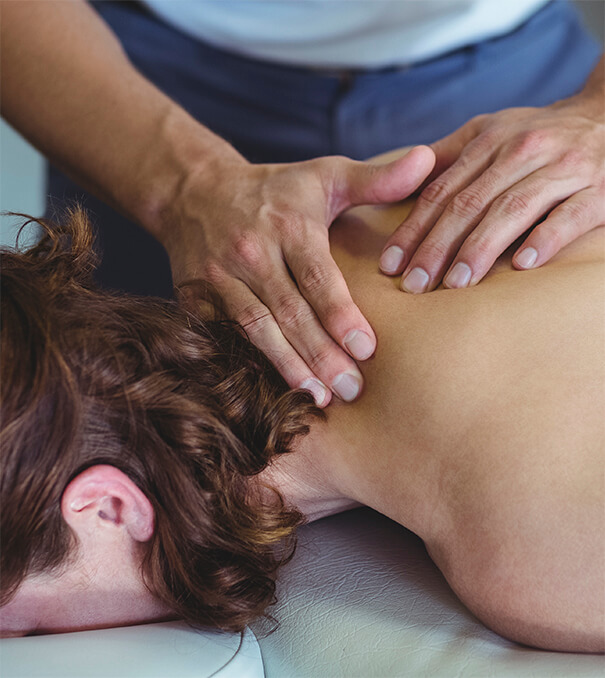 Muscle imbalances are often caused by historic injuries, compensations, recovery from surgery or lack of movement.
Myofascial work is effective for leg, hip, back, shoulder, neck and arm pain. Specific conditions include:
My wife and I have been getting massages for several years for the purpose of general recovery from old injuries and to help with recovery from active lives. Prior to Sam, our massages were mostly deep tissue. When we first came to Sam, it was a surprising change as his style is much more subtle. As we've continued to work with Sam, the benefits have been far more profound than we ever could have imagined. We unequivocally endorse Sam as a skilled, attentive, and effective massage therapist who has helped to heal old trauma.
Sam is a gifted therapist. I have had chronic hip and shoulder issues on my right side and under his guided hands I have found some release. It's unlike most massage I have received in the past -- focused on the problem areas and using soft touch and body manipulation to release and encourage new patterns of movement -- and very effective. Sam is also a delightful person and has been extremely conscientious during the pandemic.
I started seeing Sam Farnsworth, he was recommended by a mutual friend, for a shoulder pain and after 4 sessions I have felt massive improvement!! He's very nice and knowledgeable. Listens to your description of the tight spots / pain points and works the entire muscle groups. I have left every session feeling better and have found the relief lasting longer after each visit, he also gives great at home pointers and exercises you can do in order to keep making progress.